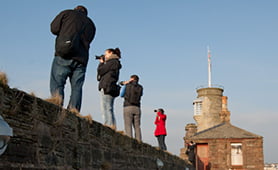 A quick update that there are two new dates for your diary;
– Digital Photography for beginners – starts Monday 23rd January 2017
– Digital Photography in the studio introduction – over two Thursdays; 9th & 16th February 2016
For more information on these or any of my courses please click here.
If you'd like to book a place please use;
– Telephone; 01946-506416
– Email; Click to email
– Website; Click to visit

Monday September 19th is the date we'll start the next beginners photography course.
Its your opportunity to find out how to improve your photos, discover common mistakes to avoid, pick up loads of tips and generally get more from your camera.
The course is delivered in a friendly and informal environment and is a great way to help you enjoy your photography.  The group will be small and there's no need to worry if you're an absolute beginner because others will be too.
If you'd like to come along please call 01947-595476 (leave a message with your contact details if you need to) or email your details to jbarrett@whitehavenacademy.org.uk
More detail including prices can be found by clicking here.