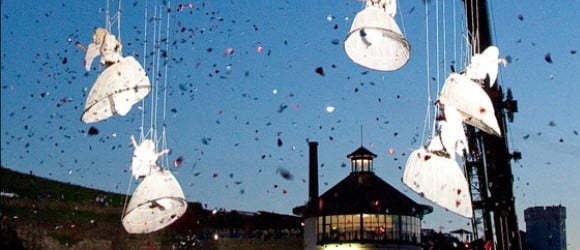 A specatcular theatre came to Whitehaven; Theatre Tol's production of Corazon de Angeles.  An amazing visual spectacle, the likes of which haven't been seen in Cumbria for a long time!
Amazing combination of theatre and opera which was performed inside the crowd!
The fireworks finished off the evening.
Some content hosted by www.flickr.com
The new management at Sellafield Limited here in Cumbria are American.  They put on a spectacular 4th July fireworks display and my shoot went well.  I managed to shoot for the entire duration and then picked the best of them in post-production.
I think the next time this happens I'll be moving closer to the water to get the reflections.