I recently had a discussion about posting links to Facebook groups (ie. via Flickr) instead of posting directly to Facebook.  
Some Facebook group owners don't like links being posted, maybe because links are traps for unsuspecting users to have their hard drive wiped, their bank accounts emptied and their children sold to slavery?
What's actually wrong with posting a link to (for example) a Flickr.com page where a large thumbnail of the picture appears in the Facebook post anyway?
Did you know that by uploading/posting photos and videos to Facebook gives Facebook a license to use your content in any way it sees fit? And the license goes beyond that – it can transfer or sub-license its rights over a user's content to another company or organisation if needed.  More on, Facebook's license does not end upon the deactivation or deletion of a user's account.
As a professional photographer I've had images stolen and used without my permission so I tend to put watermarks on my pictures where possible (not that it'll stop people determined to steal your image).  And usually instead of uploading them directly to Facebook I link them to an external photo sharing website which is free to use and more importantly is also safe to use.
If the owners of these groups insist that pictures have to be uploaded directly then surely they must also ensure to warn their users about Facebook using your pictures as it sees fit?
With the International Whitehaven Festival starting this week I posted in a recent thread on Flickr about some tips on taking firework photos.    I hope this is useful…
10 top firework tips from me;
Use a tripod!  And also use a remote shutter release so that you don't transmit vibrations when you press the shutter button on the camera with your finger.
Make sure you have a full battery and lots and lots of memory card space (obvious but you'll be surprised!).
 If your camera struggles to focus in low light, set it up before hand while it's light and switch your lens to Manual focus and don't touch it.
Don't use auto modes (including Aperture and Shutter priorities). Use manual.  And turn the flash off 🙂
Shooting in raw instead of JPG will give you better pictures. But be aware that raw will use a lot more memory card space and you may need to process each shot individually depending on what software you use.
Exposure?  Get the right amount of ambient light with the shutter speed, a few seconds should be enough for each shot. Adjust the aperture to get the exposure on the fireworks right and use your ISO to control the overall brightness of the scene..
Don't use a long exposure because the results will just be a complete mess of whited-out over-exposed-ness. Instead, try to time each main burst from start to finish.
Don't be afraid to blend two or more shot together afterwards to get the shot you need.
Don't get in anyone's way!
Don't forget to enjoy the show! I've shot loads of fireworks where I've concentrated so much on the pictures I didn't get time to enjoy it.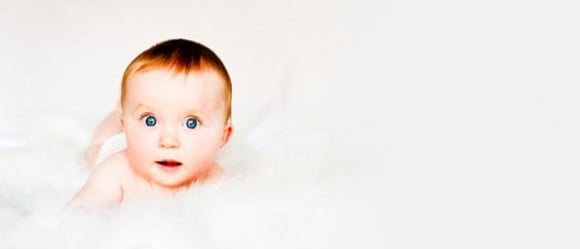 Happy parents loved my pictures of their kids, a nice photoshoot with great results!
Conditions were quite tricky but the baby was very alert and loved the camera. Very cute pictures!