Theatre Tol production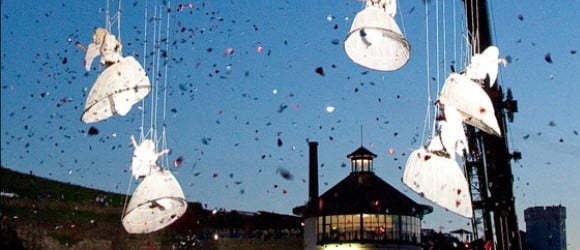 A specatcular theatre came to Whitehaven; Theatre Tol's production of Corazon de Angeles.  An amazing visual spectacle, the likes of which haven't been seen in Cumbria for a long time!
Amazing combination of theatre and opera which was performed inside the crowd!
The fireworks finished off the evening.
Some content hosted by www.flickr.com